Market Rate Analytics Tools
Rate intelligence tools are invaluable for healthcare organizations. In a climate where rates are constantly fluctuating in response to market demand, organizations cannot afford to miss out on cost saving avenues due to low market rate visibility. Learn how market rate analytic tools are a competitive advantage to your contingent staffing program with StaffBot's Market Rate Analytics Infographic.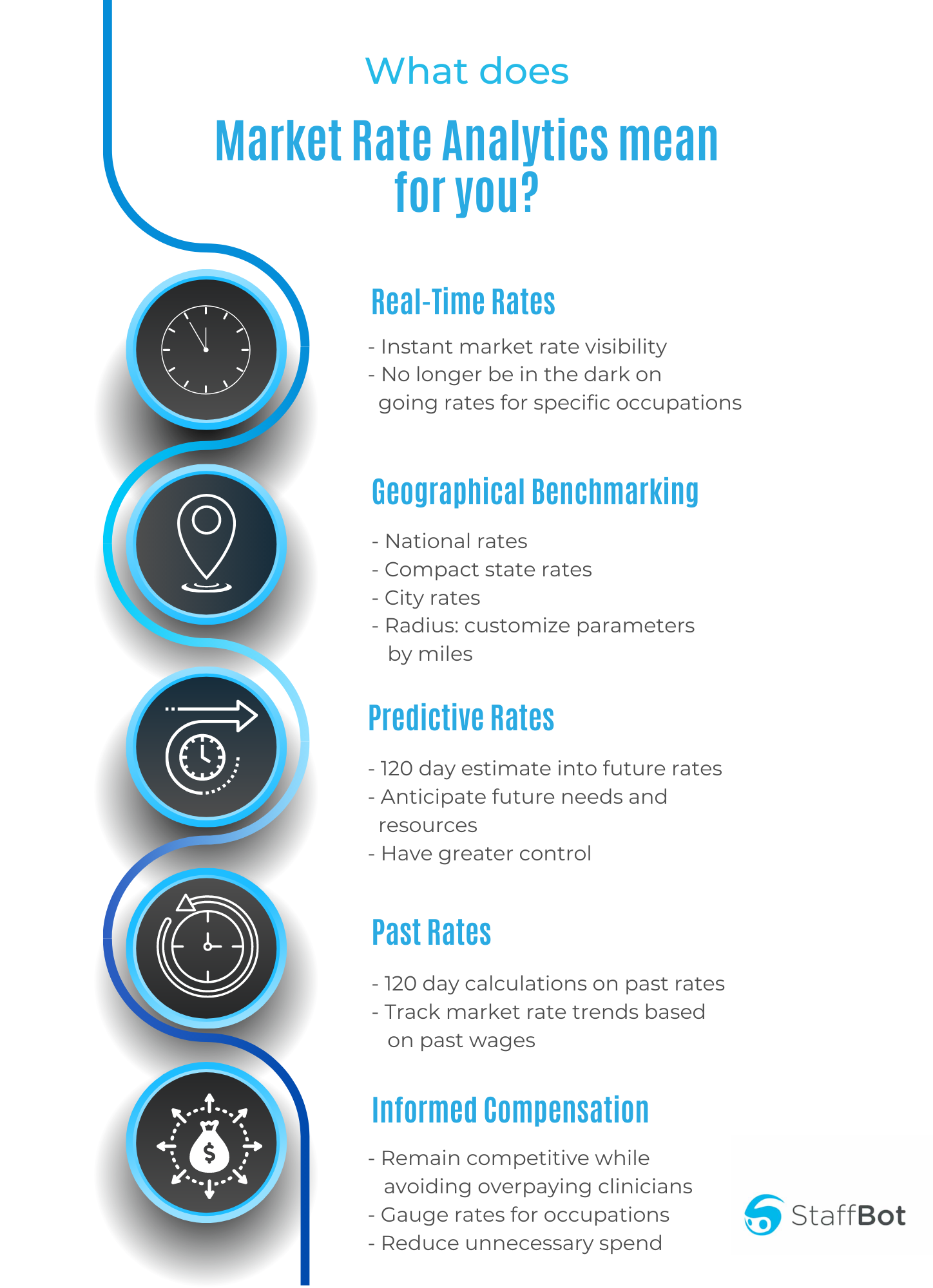 Want to See Our Market Rate Tools?
______
Checkout StaffBot's specialized market rate analysis tools! Register below for a market rate demo or receive a video link showcasing our market rate features.
Market Rate Analytics Demo
Please complete the form below to sign up for StaffBot's Market Rate Analytics demo.
"*" indicates required fields
Find Out How We Can Help
_________
If you're ready to find out more about how StaffBot can help energize your workers, your customers, and
your business with a different experience, let's talk.