Download StaffBot's Ebook 
__________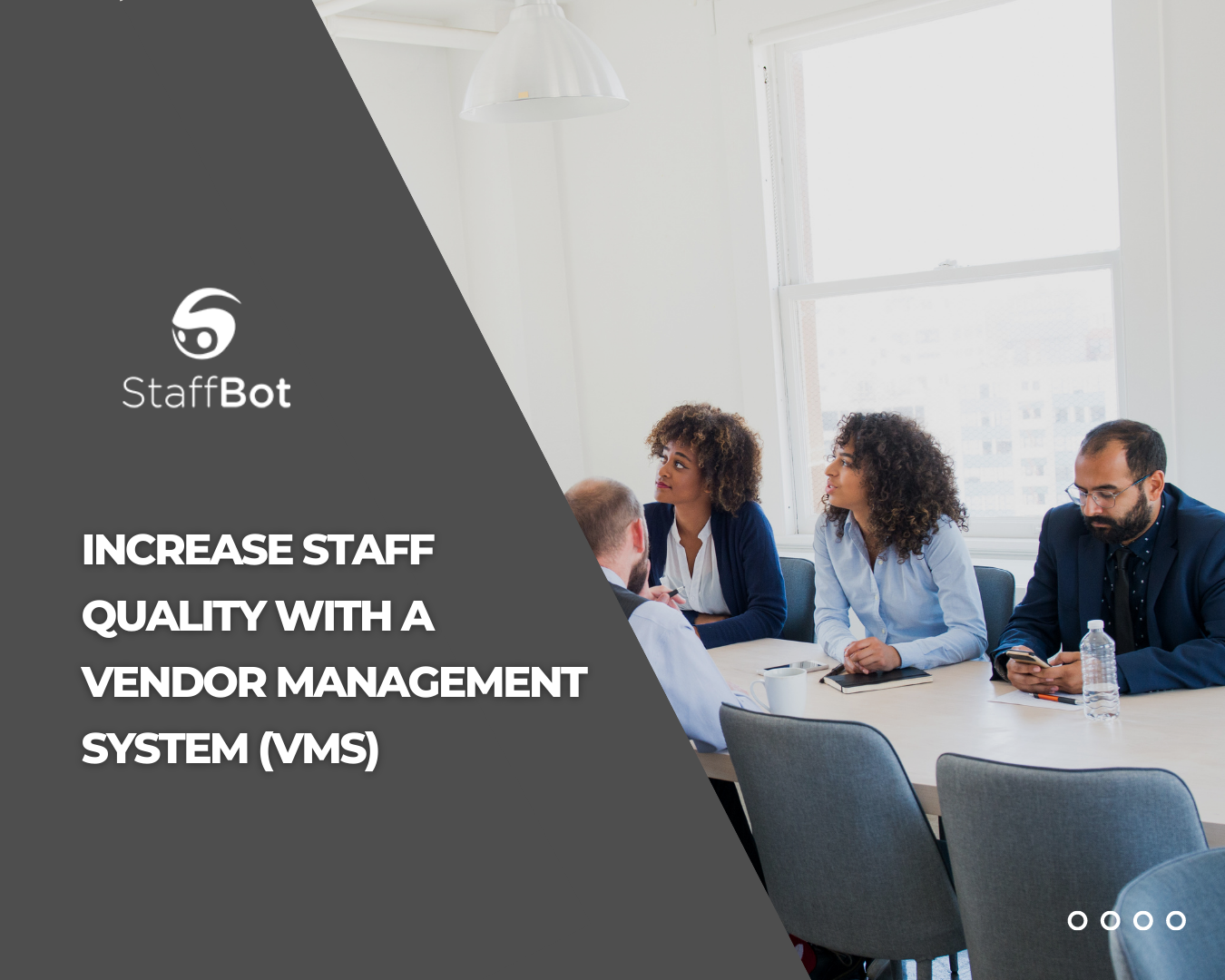 Download Ebook
Recruiting high-quality staff has several implications for healthcare organizations from reducing risks, improving productivity, and limiting turnover. The challenge of recruiting best-suited candidates is compounded by current skills demand and increasing staffing costs. A vendor management system (VMS) serves to promote healthcare efforts in hiring high-quality staff.
Learn how a quality workforce adds value to your healthcare organization and the ways a VMS ensures greater quality staff by downloading our free Ebook! 
Increase Staff Quality with a VMS Ebook
Please complete the fields below to download StaffBot's free Ebook.
"*" indicates required fields
Find Out How We Can Help
_________
If you're ready to find out more about how StaffBot can help energize your workers, your customers, and
your business with a different experience, let's talk.