Download StaffBot's VMS Implementation Guide
__________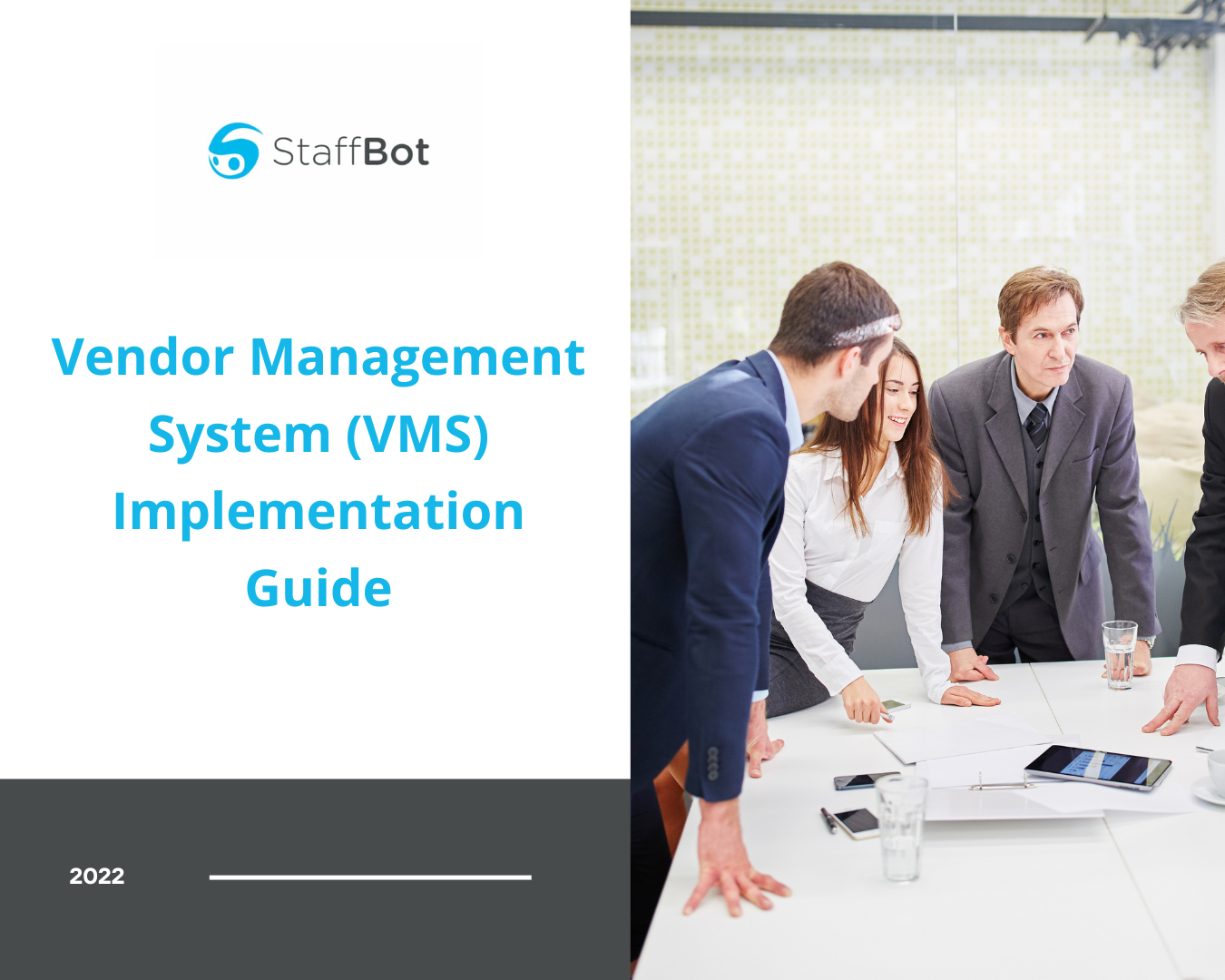 Download Guide
Implementing new software can be a daunting task. The stakes are high with investments, preparation, and workflow disruption on the line for healthcare organizations in need of hiring staff immediately. Learn how to strategize, what to expect, and how to best prepare for a successful vendor management system (VMS) implementation.
Download StaffBot's free guide on successful VMS implementation by filling out the form.
VMS Implementation Guide
Please complete the fields below to download StaffBot's free guide.
"*" indicates required fields
Find Out How We Can Help
_________
If you're ready to find out more about how StaffBot can help energize your workers, your customers, and
your business with a different experience, let's talk.